If you're a software reseller or a services and solutions organization who wants to partner with us to provide Identity Management, Single Sign-On, and Identity Governance solutions to your customers, please contact us at: partners@empowerID.com
We are experiencing unprecedented demand for EmpowerID, the all-in-one Identity Management and Cloud Security platform designed for people. Globally managing millions of identities in diverse enterprises, EmpowerID offers comprehensive provisioning, single sign-on and access governance coupled with an industry leading user experience. Identity Management and Cloud Security are two of the fastest growth areas in enterprise software, and EmpowerID has established itself as a cutting edge leader in this space.
Avanade
Avanade helps customers realize results in a digital world through business technology solutions and managed services that combine insight, innovation and expertise focused on Microsoft technologies. Our people have helped thousands of organizations in all industries improve business agility, employee productivity and customer loyalty. Avanade combines the collective business, technical and industry expertise of its worldwide network of experts with the rigor of an industrialized delivery model to provide high quality solutions using proven and emerging technologies with flexible deployment models – on premises, cloud-based or outsourced. Avanade, which is majority owned by Accenture, was founded in 2000 by Accenture LLP and Microsoft Corporation and has 21,000 professionals in more than 20 countries. Additional information can be found at www.avanade.com.
See more!


iC Consult Group
EN: The iC Consult Group, headquartered in Munich, Germany, is the worldwide leading independent consultancy, systems integrator, and services provider for Identity & Access Management (IAM). The service portfolio covers business and process consulting, architecture, design, implementation, and integration to IAM managed services and identity as a service offerings. The company's more than 500 employees have successfully delivered over 3,000 projects and managed services for IAM. The iC Consult Group, with its affiliates iC Consult, SecureITsource, xdi360, IAM Worx and Service Layers, has offices in Germany, Switzerland, Austria, Spain, Bulgaria, the UK, the U.S., Canada, and China.
DE: Die iC Consult Group mit Hauptsitz in München, ist der weltweit führende unabhängiger Berater, Systemintegrator und Dienstleister für Identity & Access Management (IAM). Das Leistungsportfolio umfasst Business- und Prozessberatung, Architektur, Design, Implementierung und Integration sowie IAM Managed Services und Identity as a Service Angebote. Die mehr als 500 Mitarbeitenden des Unternehmens haben bereits über 3.000 Projekte und Managed Service Lösungen für IAM erfolgreich umgesetzt. Die iC Consult Group, zu der die Tochtergesellschaften iC Consult, SecureITsource, xdi360, IAM Worx und Service Layers gehören, unterhält Niederlassungen in Deutschland, der Schweiz, Österreich, Spanien, Bulgarien, Großbritannien, den USA, Kanada und China.

www.ic-consult.com
Twitter: iC_Consult
LinkedIn: linkedin.com/company/ic-consult-gmbh
Idenhaus
Idenhaus specializes in Cybersecurity and Identity Management (IAM) Consulting. We help our clients solve their most challenging IT security problems and avoid the most common pitfalls. We take the pain out of implementation by using experienced consultants who follow a mature methodology to lead your team from initiation to implementation. Our consultants provide the process and structure necessary to give your organization confidence in the project and give you peace of mind. Our associates are experts at finding ways to reduce the complexity and cost of managing access to systems while enhancing security at the same time. Together, we can greatly reduce the risk of security breaches, eliminate audit findings, enhance regulatory compliance, and safeguard your customer information. Our team provides FedRAMP advisory services from the initial assessment through FedRAMP Authorization and also provides compliance and assessment services for CJIS, NIST, and ISO27001.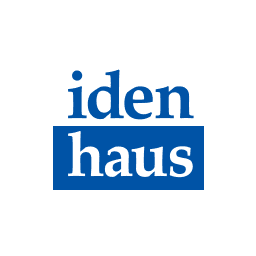 Deron
Deron is an independent IT consulting company based in Stuttgart, Düsseldorf and Switzerland. Our core competencies lie in the field of identity management (IdM) , which is now extended to the Secure Identity & Access Management (SIAM), since safety issues occur especially with regard to the events of recent years increasingly to the fore.